Posted by DiamondCardsOnline.Com on September 26, 2018
Preview 2019 Topps Heritage baseball cards
Order 2019 Topps Heritage Baseball Hobby Cases
Order 2019 Topps Heritage Baseball Hobby Boxes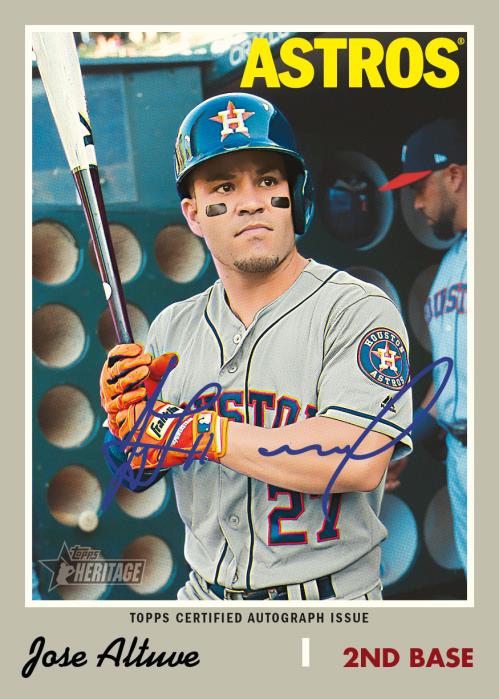 What: 2019 Topps Heritage baseball cards
Arrives: Feb. 27Box basics: One autograph or Relic per 24-pack box (12 boxes per case)
Welcome to a new decade. Collectors can turn back the clock to 1970 once again with the arrival of Heritage, which is a line that has taken us year by year through the past Topps designs -- but with new players -- leading to this set in its journey that began back in 2001.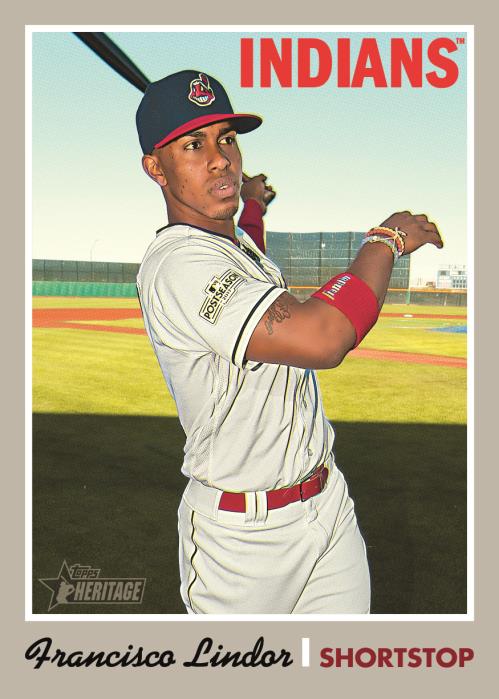 The Basics: The basic set will once again consist of 500 cards with the last 100 cards being short-prints. Parallels this time will include Black parallels (announced /50), flip-stock cards (announced /5), Chromes for 100 cards with Refractors (/570) -- and Black (/70), Gold (/5), 1/1 Superfractors and Hot Box Refractors -- as well as Minis (/100), and new silver metal variations (/70). There also, of course, will be throwback uniform variations, action image variations and team name color swaps among the known chase cards. The last two will be hobby-only finds.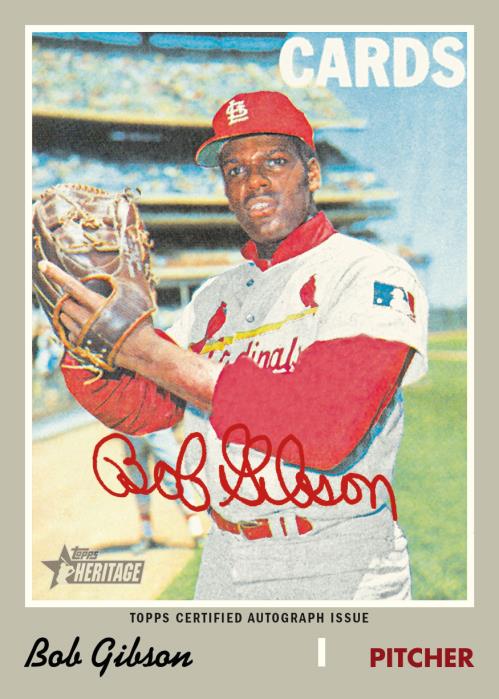 Real One Autographs return for another year with on-card ink and Red (/70 max) parallels along with duals (/TBD) and Triples (/TBD). New this year will be Inaugural Brew Crew autographs for members of the 1970 Milwaukee Brewers (/100). On the auto-Relic front, there will be Clubhouse Collection Auto Relics (/25) with 1/1 Patch parallels along with duals (/10 max) with a 1/1 Patch and Flashbacks Auto Relics (/25 max) also with a 1/1 Patch version just like last year.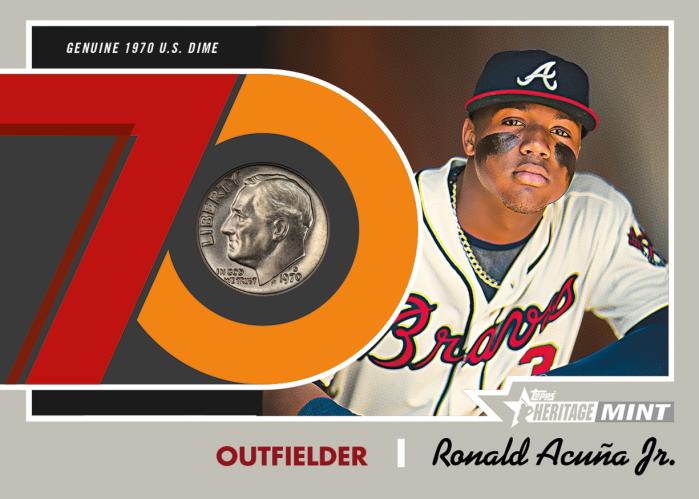 For standard Relics, there are Clubhouse Collection cards with Gold (/99) and 1/1 Patch parallels, while there also will be dual (/70), triple (/25) and quad (/10) cards all also with 1/1 Patch versions. Also keeping with Heritage tradition, there will be cut auto sets for celebs and players of note from 1970 along with 1970 Mint Coins -- Nickel (/15), Dime (/10), Quarter (/5) and 1/1 50-cent pieces -- and 1970 U.S. Postage Stamp Relics (/50).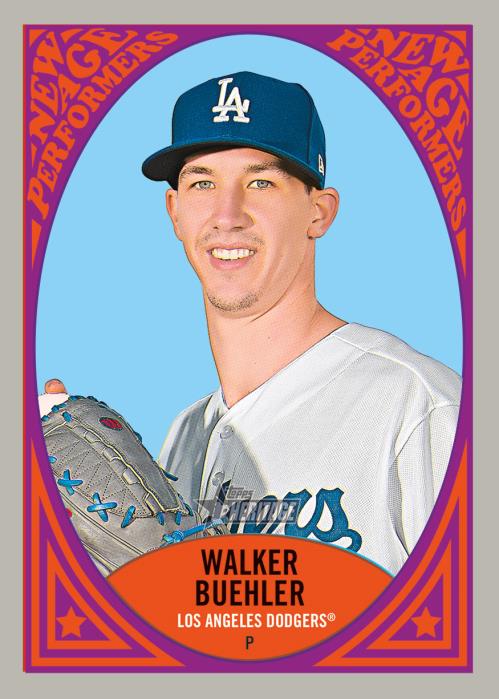 The standard insert lineup should be familiar to long-time Heritage collectors -- New Age Performers, Then & Now, Baseball Flashbacks and News Flashbacks -- along with a 1970 Topps Scratch Offs insert. Box-toppers will include Topps Super cards, Posters (/70), 1970 Topps Original and Topps Teammates (/70).