2019 Panini Absolute NFL Football Cards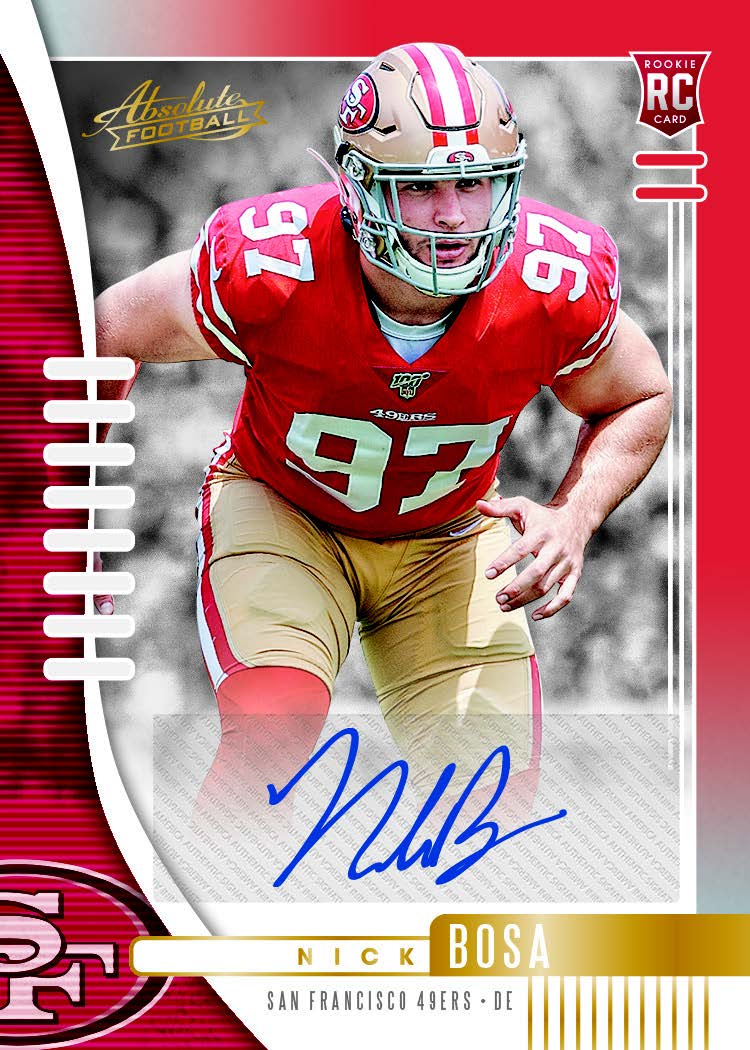 What: 2019 Panini Absolute Football cards
Arrives: Aug. 28

Box basics: Three autos and two memorabilia cards per three-pack box (12 boxes per case via two inners)
Order: Click here
2019 Panini Absolute football returns with a number of new looks in this year's version with many of the familiar inclusions -- and plenty of memorabilia -- collectors have come to expect in this long-running brand.
Keep reading for more information.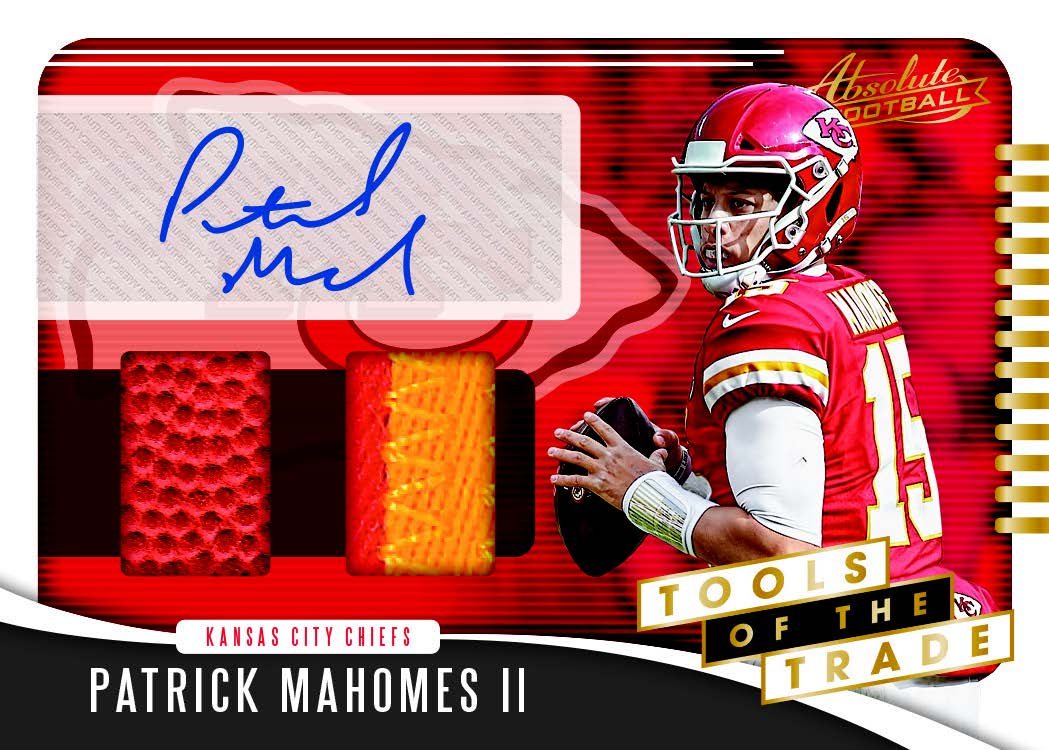 The Basics: Each pack will include five cards with at least one of the three packs in a box including a Rookie Premiere Material autograph just like previous years. ... Among the possible memorabilia inclusions here will be jerseys, gloves, footballs, pants, socks, shoes, helmets, hats and jackets. Those will be some of the swatches found in Tools of the Trade double, triple, quad and five-piece parallels for current players as well as some past stars. ... Among the auto sets will be Iconic Ink, Boss Hogg Autos, Marks of Fame and Signature Standouts and new stuff this year will include Rookie Premiere Materials Autos Jumbo cards, Signature Rookies Spectrum and Kaboom inserts that will be found one per case. ... The Rookie Premiere Materials autos (/399) will have Quad (/25), Five (/5), Spectrum (/99), Quad Spectrum (/10), Five Spectrum (1/1), Jumbo (/99), Jumbo Spectrum (/5) and 1/1 Shield Auto parallels. ... Also in this one will be Leather & Lace cards (/49) with 1/1 Platinum versions as well as new Signature Rookies. Those will have a number of parallels, including Spectrum (/199), Red (/100), Orange (/75), Blue (/50), Green (/25), Gold (/10), Purple (/5) and 1/1 Black versions. ... Tools of The Trade also will be back with 14 versions to chase all rarer than 99 copies per card. They include Double (/99 max), Triple (/75), Quad (/60), Five (/60), Double Prime (/49), Triple Prime (/49), Quad Prime (/49), Five Prime (/49), Double Autos (/99), Triple Autos (/99), Double Autos Prime (/25), Triple Autos Prime (/25) and 1/1 Double Autos Platinum and Triple Autos Platinum parallels. ... Kaboom! cards will have Gold (/10) and 1/1 Green parallels. ... Among memorabilia inclusions will be Jumbo NFL Shields footballs (/5) with 1/1 Shield versions as well as Head to Toe cards (/99) with 1/1 Platinums. Those will use jerseys, cleats, football and helmets among other swatches. Also to be found will be Cleat Combos (/49 max) with 1/1 Platinum versions. ... Packs carry a suggested retail price of $50 ($150 per box).