2019 Topps Bowman's Best baseball cards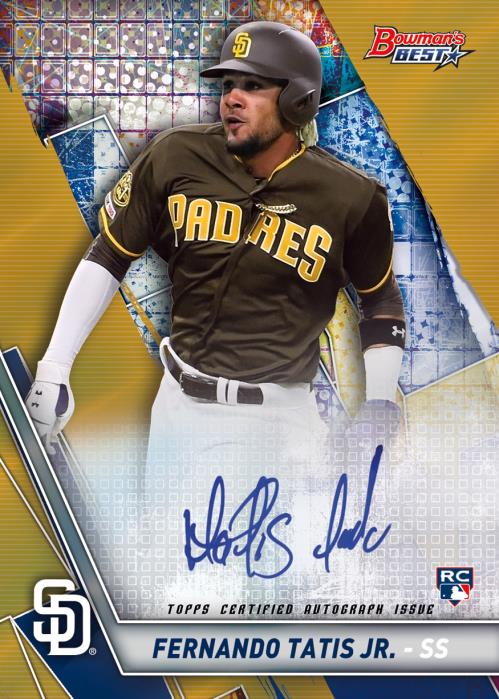 What: 2019 Bowman's Best baseball cards
Arrives: Dec. 18
Box basics: Four autographs (two per mini-box) per 12-pack box (eight boxes per case)
Order: Click here
2019 Bowman's Best baseball is back for another go with the same format as past years but with a new crop of rookies and prospects as well as some new nods to past releases.
Keep reading for more details.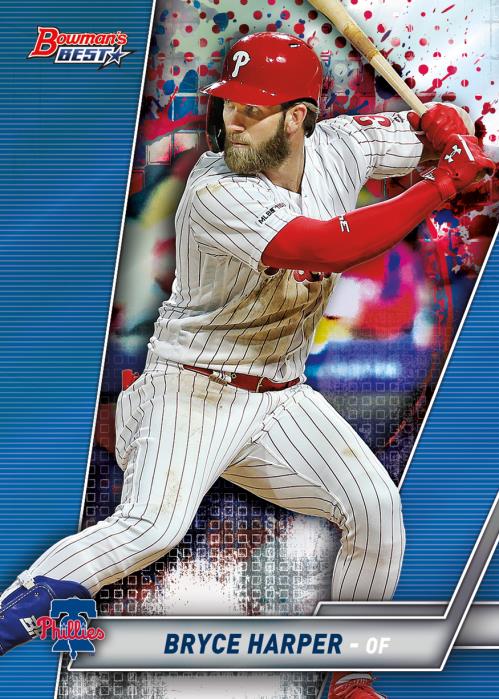 The Basics: Among the case guarantees are one 1999 Franchise Favorites autograph, two 1999 Franchise Favorites Atomic Refractors, two Future Foundations die-cut Atomic Refractors and one Power Producers Atomic Refractor. ... The size of the base set was not revealed but each base card will have standard Refractors along with Atomic (one per master box), Purple (/250), Blue (/150), Green (/99), Gold (/50), Orange (/25), Red (/10) and 1/1 Superfractors just like last year. ... Inserts will include 1999 Franchise Favorites (draft picks, prospects, veterans and retired legends), Future Foundations (prospects), Power Producers, and Neophyte Sensations (2019 rookies). Each of these will have a number of parallels that will include Atomic, Gold (/50) and Superfractors. The Power and Neophyte sets also will have autographed parallels just like last year. ... All autographs will be on-card in this one with Best of 2019, Best Performers, Future Foundations, Franchise Favorites and dual autos to be found. The Best autos will have Refractors as well as new Blue (/150), Green (/99), Gold (/50), Atomic (/25), Red (/10) and 1/1 Superfractors as well as printing plates. The Future (/TBD) and Favorites (/TBD) autos will have Gold, Atomic and Supers at those same volumes, while duals (/25) will be limited to just Atomics and Supers in this Hobby-only release.