Preview 2018-19 Panini Immaculate Collection soccer cards
.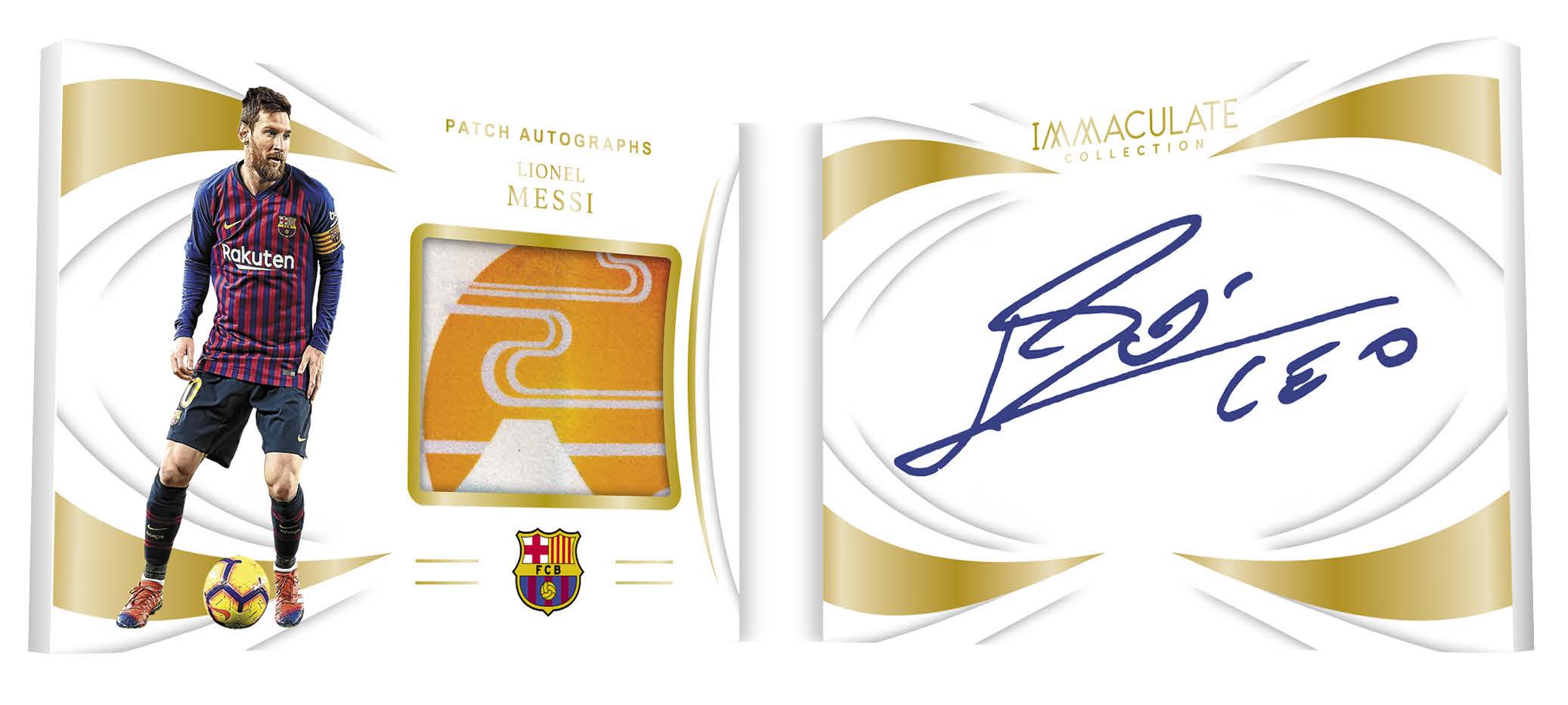 What: 2018-19 Panini Immaculate Collection soccer cards
Arrives: June 26Box basics: Five autograph and/or memorabilia cards and one base/parallel card in every box (six boxes per case)
Order: Click here
Immaculate Collection hits the pitch for a sophomore season plenty of hits in a release that "will feature a wide assortment of both club and national teams from around the world."
Keep reading for more info and a full gallery.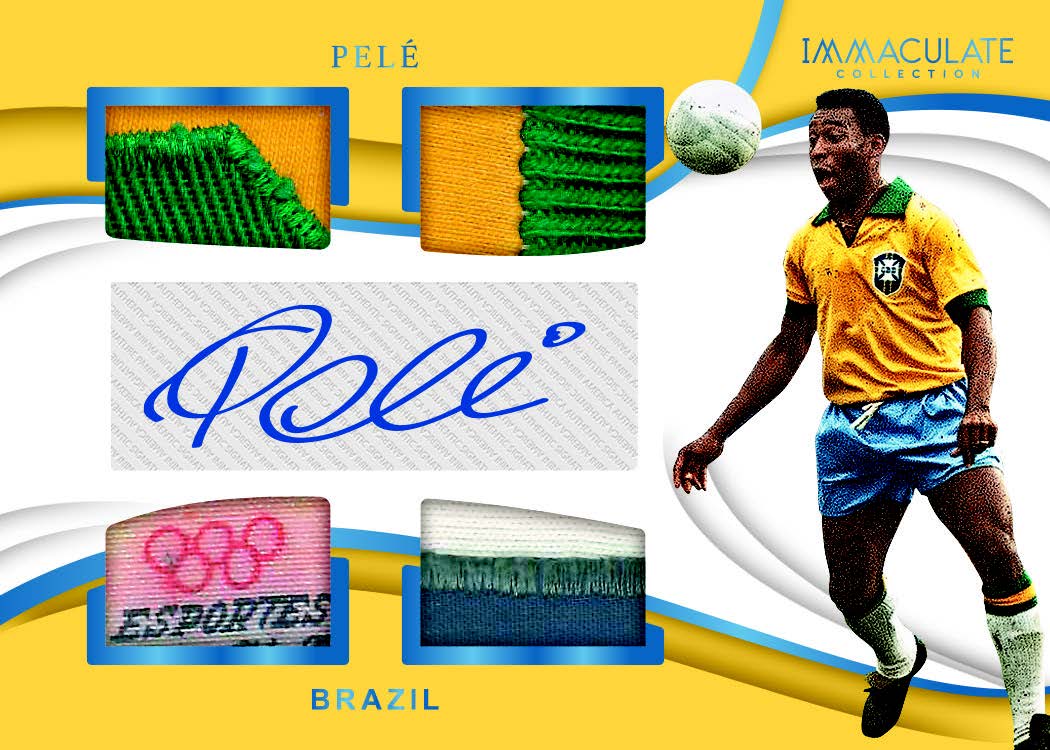 The Basics: There will be one base card (/65) or parallel per box from a 100-card set that include four parallels -- Sapphire (/25), Gold (/10) and 1/1 Platinum. ... Among the hits will be Superior Swatch Signatures (/50) for 10 different players with Sapphire, Gold and Platinum parallels. Joining those will be patch autos (/99) with the same parallels but also with a jersey number parallel limited to his uniform number. A new type of hit will be Soccer Swatch Sigs that are signed on a piece of a ball. These will be limited to 40 at most with the same trio of parallels. ... Moments autos will spotlight 20 players with all cards limited to just 10 copies with no parallels. Meanwhile, other auto sets will include Milestones, Celebration Signatures, Historical Significance, Spanning Time and Champions and they will all be capped at no more than 25 copies. ... Quad Patch Signatures will be 1/1 cards -- one of three 1/1 sets -- with 100 total cards in the mix. The others will be Logo Signatures and Tag Autographs. ... For super-sized memorabilia fans, there will be 1/1 Sneak Peek cleat cards, Team Crests (/10), Jersey Numbers (/50), Nameplate Nobility (/15) and Jumbo Gloves (/50). For 1/1 memorabilia sets, there will be Brand Logos, Laundry Tags and Dual Laundry Tags. ... Booklet cards will include autographs and patch autographs with each limited to 50 with a 1/1 parallel version. ... Among the clubs found here will be FC Barcelona and Juventus as well as national teams such as Brazil and Italy. ... Among the memorabilia pieces will be jerseys, shorts, socks, goalie gloves and cleats. ... Boxes carry a suggested retail price of $400.