2019 Topps High Tek baseball cards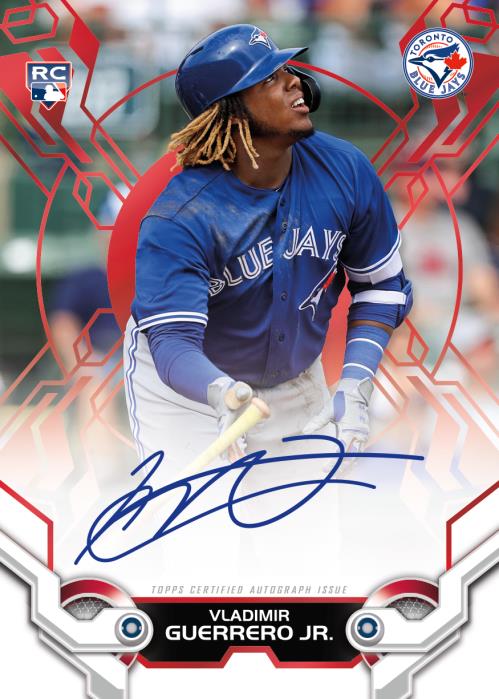 What: 2019 Topps High Tek baseball cards
Arrives: Oct. 9

Box basics: Three on-card autographs per 18-card box (12 boxes per case)
Order: Click here
2019 Topps High Tek returns for another dazzling season with much smaller packs but more ink per box than last year -- and plenty of the complicated patterns for players if you want to collect 'em all.
Keep reading for more as well as a full gallery of images.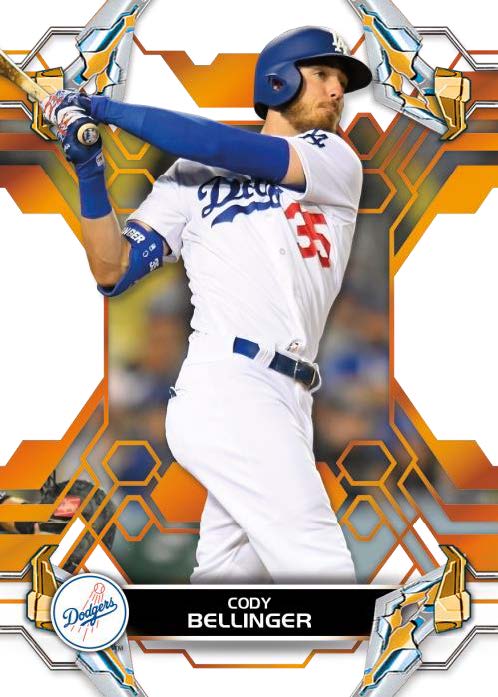 The Basics: Each pack (three per box) will include one on-card auto, two parallels and three base cards this time around -- that's it -- unlike last year, which was a 40-card single-pack box with two autos. There will be three different designs this time with each having a number of patterns and parallels. The parallels will include White, Blue, Green (/150), Purple (/99), Pink (/75), Black (/50), Orange (/25), Red (/10) and 1/1 Gold. ... There are a number of new inclusions including ReflecTEK cards (/50) looking back at retired stars with 1/1 Gold SpecTEKular Diffractor parallels. There also will be CelebraTEK cards (/99) for rookies and veterans with Orange and Gold versions as well as PortraiTEK (/50) and Future TEK (/99) cards. They, too, will have Orange and Gold parallels. ... For autographs fans, there will be High Tek Autos with Purple (/99), Pink (/75), Black (/50), Orange (/25), Red (/10) and 1/1 Gold versions as well as ReflecTEK autos for "the biggest retired names" (/TBD) with 1/1 Golds. Joining those will be CelebraTEK autos (TBD), one-per-case PortraiTEK, Future TEK (/50) and TEK buyback autos (/10). Those new sets will have 1/1 Gold versions, while the one-per-case set will add a Black (/50) parallel.