2019 Topps Five Star baseball cards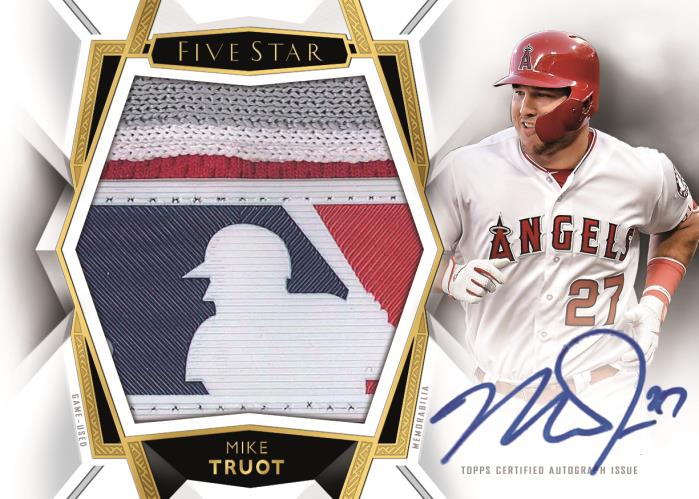 What: 2019 Topps Five Star baseball cards
Arrives: Aug. 28
Box basics: Two autographs per box (eight boxes per case)
Order: Click here to order boxes
What's buzz-worthy: Five Star is back with every autograph signed directly on-card and with every card either an autograph an autographed Relic or a cut signature.
Keep reading for more as well as a full gallery of images.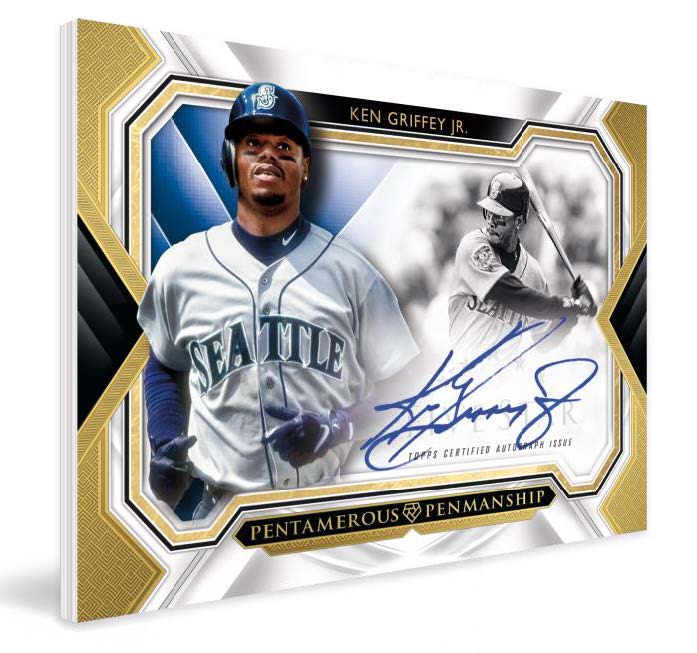 The Basics: Each standard autograph that will show either rookies, veterans or legends will have a Purple (/50 max), Blue (/25), Green (/15), Gold (/10), Orange (/5) or 1/1 Red parallel just like last year. Back once again will be dual autos limited to no more than 10 copies. ... Silver Signatures and Golden Graphs are back, too, with both one per case will spotlight 30 notable names from the past and present with the same rainbow as last year -- Purple (/25), Blue (/20), Green (/15), Gold (/10), Orange (/5) and 1/1 Red versions. ... New this year are Pentamerous Penmanship Autographs (/25) that use shadowbox printing with the most-notable players Joining them will be Five Star Signatures (/20 max) for 50 players with some of them adding inscriptions that will be limited. ... Also in play will be Auto Jumbo Patches (/25 max) each with a Gold (/10), Silver Rainbow (/5) as well as Team Patch, MLB logoman, Laundry tag and Majestic patch parallels -- all 1/1s -- just like previous years. ... Also 1/1 creations will be Five Star Cut Autos with notable names in MLB history getting another look on cardboard as well as a selection of celebrities in their own cut auto set. A new inclusion this year will be Five Tool Phenom Autos (/25 max) with a 1/1 Five Star version.