2019 Panini Spectra NFL Football Cards
.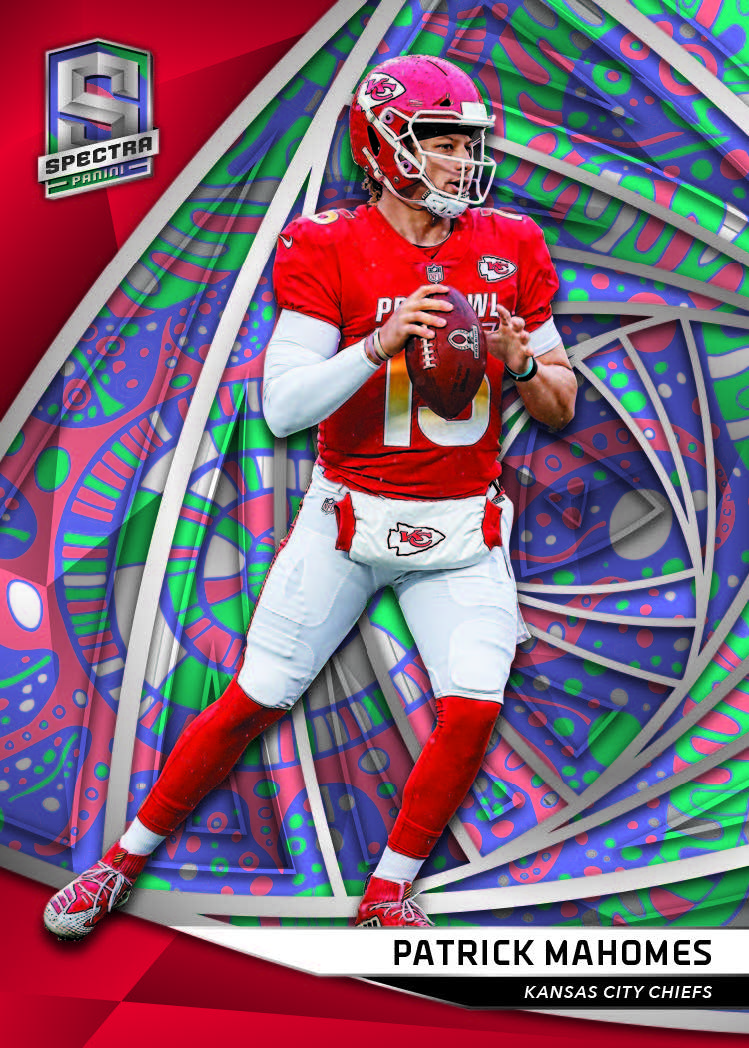 What: 2019 Panini Spectra football cards
Arrives: Sept. 13

Box basics: Four autographs and six memorabilia cards per four-pack box (eight boxes per case)
Order: Click here
2019 Spectra football is back with a new round of colorful designs, new rookies and plenty of parallels as well as new inclusions that include a Tom Brady tribute set for starters and new scarce Psychedelic parallels (above) seen across the entire product.
Keep reading for more information.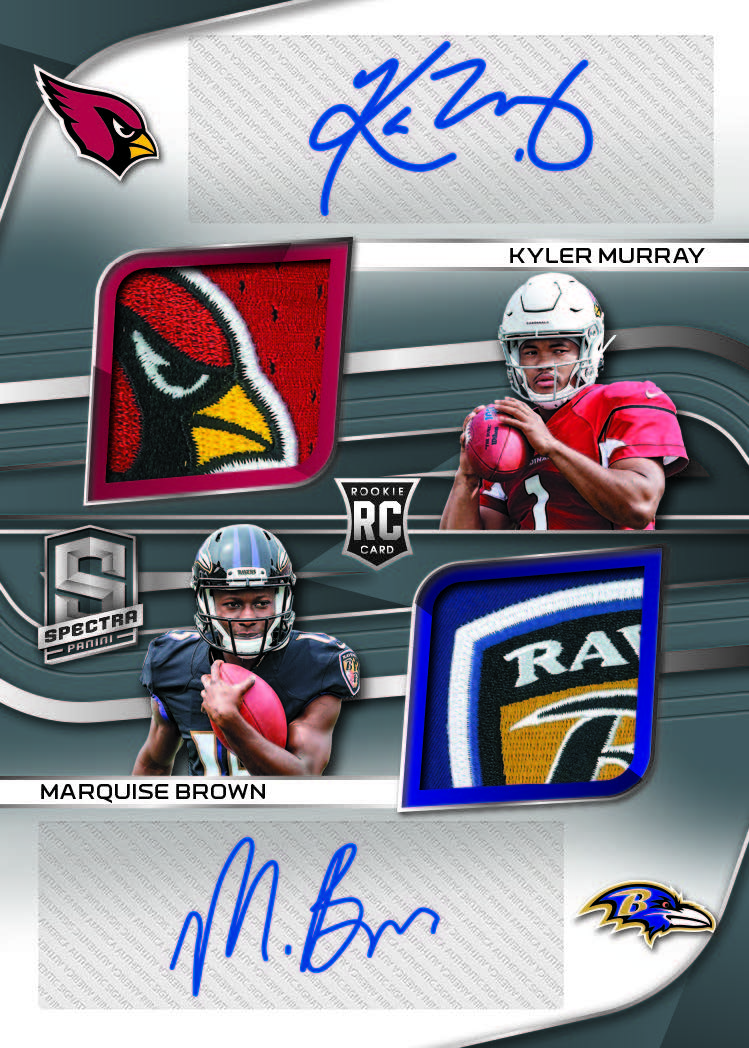 The Basics: The 150-card base set (/99) will be a slow build with just five base cards or parallels per box along with one insert card. The parallels will include Blue (/75), Blue Diecut (/40), Green (/35), Green Diecut (/30), Pink (/25), Pink Diecut (/20), Orange (/15), Orange Diecut (/10), Psychedelic (/5), Marble (/4), Nebula (/2) and 1/1 Gold. That same parallel rainbow will be in play for rookies. ... Among the other inclusions will be Rookie Aura (/99) with Blue (/50), Green (/35), Pink (/25), Orange (/10), Psychedelic (/5), Marble (/4), Nebula (/2) and 1/1 Gold versions. ... The Tom Brady Tribute set will spotlight his six Super Bowl wins and there will be on-card autographed versions limited to just four copies per card. Joining those on the auto front will be Sky High Signatures, Super Bowl Champion Signatures, Illustrious Legends and Vested Veterans. ...Rookie ink will be found in a few sets with Rookie Patch Autos (/99) having the same rainbow of parallels as the base cards but without diecuts and with a slightly higher volume in spots. Also in the mix will be Radiant Rookie Patches (/199) with the same parallels and Rookie Dual Patch Autos (/30 max) with Purple (/25), Pink (/20), Orange (/15), Black Light (/10), Psychedelic (/5), Marble (/4), Nebula (/2) and 1/1 Gold versions. ... Other new inserts in this one will include Sky High Signatures, Afterburners, Masked Marvels, Rookie Aura and High Voltage. ... Packs once again carry a suggested retail price of $75 apiece ($300 per box).