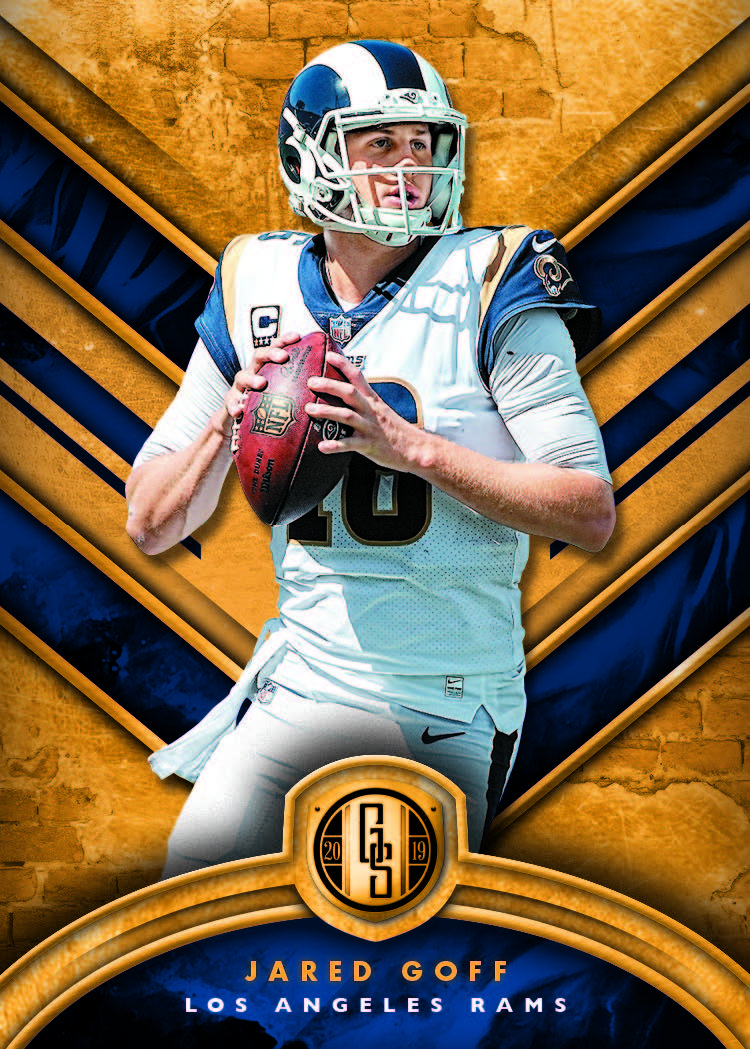 What: 2019 Panini Gold Standard football cards
Arrives: July 11 Box basics: Five autos or memorabilia cards per seven-card box (12 boxes per case)
Order: Click here to buy 2019 Panini Gold Standard football cards
What's buzz-worthy: Gold Standard hits the gridiron for a new card season with the familiar feel of past releases but with a new rookie crop and plenty of past stars all in the mix.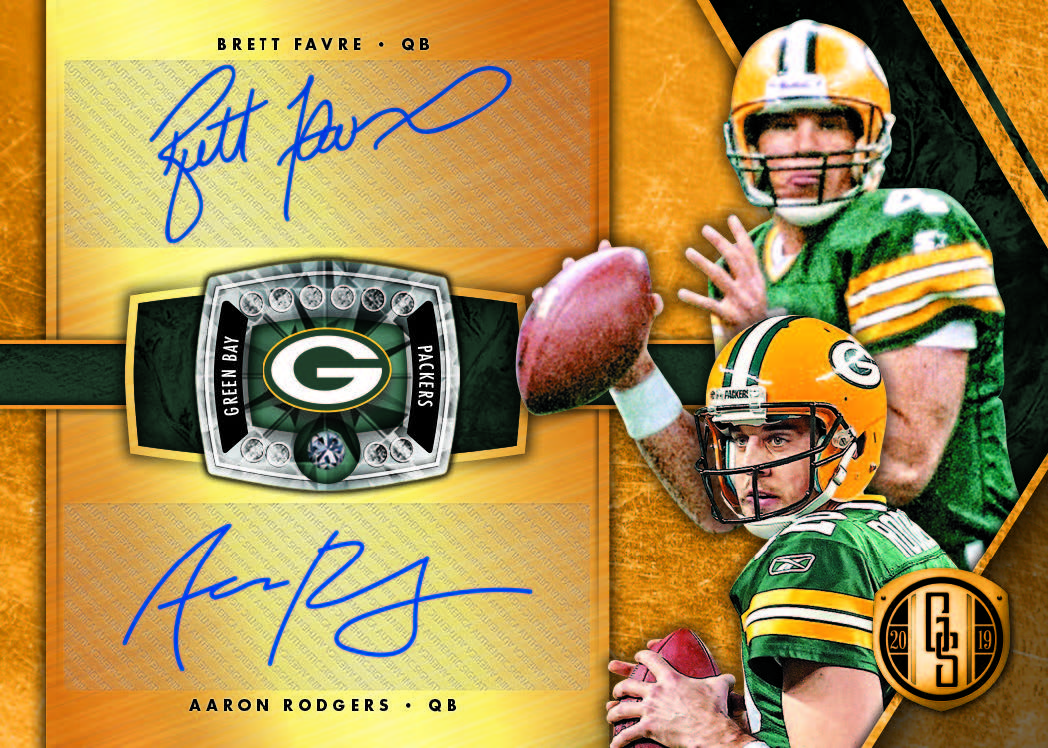 The Basics: The base set (/99) for this one will include 200 cards, though you'll get no more than two per box and they'll sometimes be replaced by parallels -- Platinum (/75), Rose Gold (/25). Emerald (/10) and 1/1 Black. ... Rookie jersey autos will have double-0 and triple- swatch versions with prime (/49) and 1/1 tag parallels. ... Among the autos will be 24K (/49 max) Gold Jacket Signatures (/99) and Gold Strike (/99 max) with each of these having Platinum (/10) and 1/1 Black parallels. Joining them will be Bullion Brand Tag autos (1/1), Super Bowl Diamond Signatures (/5) and duals of those, too. The diamond cards will include a diamond embedded into the card along with the ink. ... The 24K autos are new this year and are joined by 10K autos -- they spotlight players that have gained more than 10,000, and 24,000 yards on the field. ... Other memorabilia sets will include Hall of Gold Threads, Gold Gear, Gold Rush, White Gold, Mother Lode, and Golden Pairs with each having prime and 1/1 Black versions. ... Boxes once again carry a suggested retail price of $160. ... The rookies seen here are mocks to show how new NFL rookies will be in their pro uniforms.